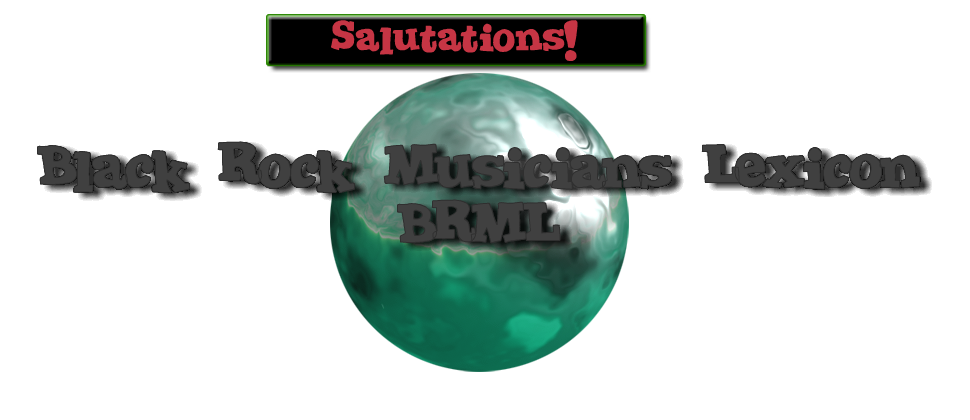 PRESENTS: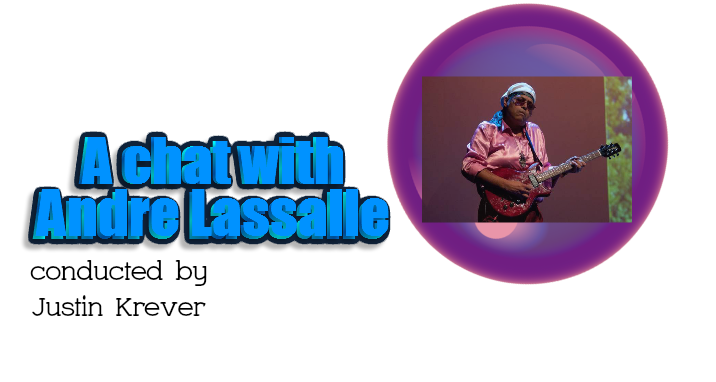 For some, this name would conjure up blank stares. For others, the mention of this name would resonate with a powerful "vibrato" that would shake them to the very core.
I had the opportunity to have an exclusive interview with this prolific Rock n Roll journeyman, and in this humble reporters perspective, it was a "real treat".
Born in 1959, in Brooklyn, NY, Andre was always exposed to and around music. His father, born in Trinidad and played in many Calypso bands. Music was always prevalent in Andre's household.
When Andre was 13, his passion to play overtook him and he formed some bands in the area. Waxing nostalgiac, Andre talked to me about his first band that he formed. At the age of 13, he formed a band. Many of the other members went on to have formidable careers.
"When I began to realize that I could be understood through the music, I was so happy to do it", he said. When I spoke to this well travelled and thoroughly experienced Rock n Roll "journeyman", it was clear to me, that "Rock n Roll" was a vital part of his being. It is an integral facet of his very DNA. Rock n Roll to Andre Lassalle is what 'rambling incoherently' is to Donald Trump. He does it quite like no one else.
"I was never trying to eductate people. I came to rock music because it felt right to me. It was like medicine to me. It made me feel "alive". Fast forward to present day, and Andre is a very well seasond veteran. A prolific rock n roll guitarist who has played, recorded with and performed with a veritable "who's who" of artists. "I played with Miles Davis. I played with Bernie Worrell. Some people from "11'th Hour", etc. etc.
In addition to the artists that Lassalle named, he has also shared the stage with seminal blues legend Buddy Guy, Robert Randolph, Don Covay(writer of "Chain of fools" and "See saw"),Greg Allman, etc. The list is ever expansive. In the pantheon of guitar music, Lassalle is very much revered.
Currently, Andre is involved in various projects, most notably the NEW Band of Gypsy's, fronted by the iconic Vernon Reid of Living Colour fame. He was always an "eccentric guy", Lasselle laments when reminiscing about Reid. The two grew up together in Brooklyn and were close friends before either achieved a modicum of fame. Obviously forming a Band of Gypsy's revival is no small undertaking. "We were so influenced by Jimi", said Lassalle. It was my way of keeping focus on how I devoloped "tone". Jimi was my conduit to "tone". The biggest (lesson) that I learned (from Jimi) was to "be yourself" and to trust your instincts".
The NEW Band of Gypsy's project is fronted by Vernon Reid of Living Colour fame (lead guitar, vocals). Andre is furnishing vocals as well as playing lead and rhythm guitar. Fellow journeyman Jared Michael Nickerson is responsible for the deep bass grooves, and James"Biscuit" Rouse lays down the funky "rhythmatics" on the skins. All members, very proficient and experienced artists who boast resume's that would make any Rock n Roll fan positively "giddy with gladness, gratitude and glee".
According to Lassalle, Jimi didn't initially resonate with him. "Jimi was dead for a year (before I became a fan). (One day) I listened to "Rainbow Bridge". I didn't know what to think. I was blown away. I didn't know what was going on. From then on, Band of Gypsy's was the "go to band". As mentioned earlier, Lassalle is as experienced and prolific as it comes ('Are you Experienced'... Not just Stoned,but, beautiful").
When I talked to him though, I felt like I was talking to my 'best friend'. An experienced journeyman,a respected virtuoso, but also an incredibly humble and kind man. It's not hard to love this guy. Take my word for it.
"In the '70's, we were looked at 'side eyed' for playing rock n roll, Lassalle said in referance to being one of the few Black people playing rock n roll in the '70s. "They were definitely looking at us like we were crazy".
As we all know, Rock n Roll music IS Black music. Still, there remains a stigma which is fundementally endemic in our cultural fabric. Black Rock n Roll artists are often accused of playing "White music". Nothing could be further from the truth. Still, morons, nitwits and ignorant degenerates comprise a significant chunk of our "social collective".
Donald Trump is President. Enough said.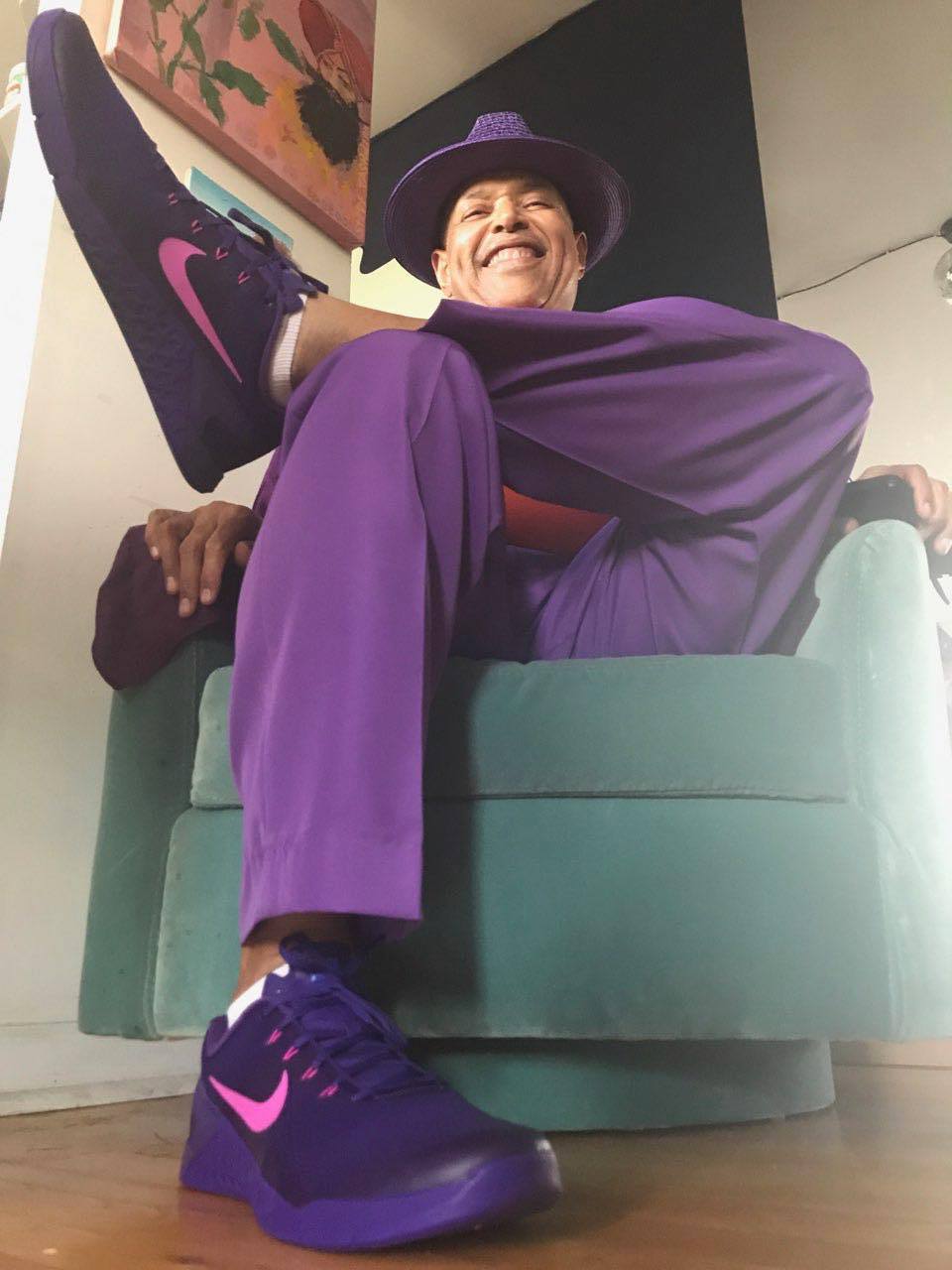 "I was never trying to educate people. I came to rock music because it felt right to me. It was like 'medicine' to me. It made me feel 'alive'.
The "Black Rock Coalition" project was formed in the 1980's by fellow bandmates Vernon Reid and Greg Tate (who plays in Lassalle's side group "Burnt Sugar Archestra".
"(It served as) a platform for us Black bands to get (exposure)." "The essence of what is rock is about was formed in the gutter. From the inner city. Too many people don't give credit to where it came from", Lassalle passionately espoused. "We are SOLDIERS! We have to be", Lassalle proclaimed.
Before we finished our conversation, I asked Andre if he had any "bits of wisdom" to impart.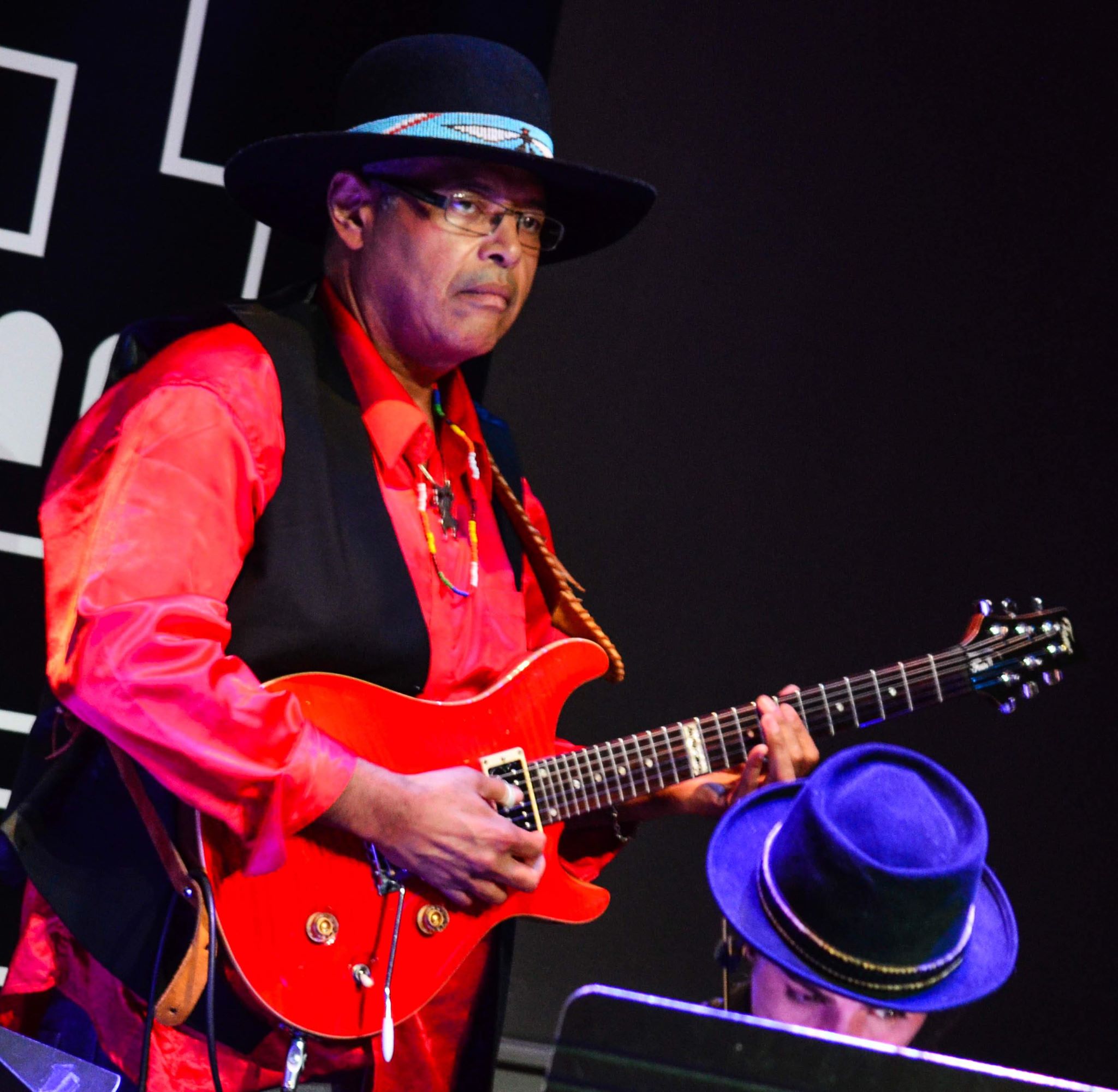 "I'm involved in a religion called Yoruba. (It deals very much with) ancestors. I live cleanly. I don't smoke or drink anymore. For me to create good music, I have to be of sound character."
"What is my ethos? My ethos is 'integrity". A prolific and widely respected artist in every sense of the word, Andre Lassalle is the "real deal". Learn to believe in yourself, because there's a lot of 'cat's' doing amazing things. Don't be complacent. Complacency is your biggest enemy", he remarked. The first official tour of the New Band of Gypsy's is just under way. In addition to that, Lassalle is still recording and performing with his band, "Burnt Sugar Archestra".
- Justin Krever
BRML 2018